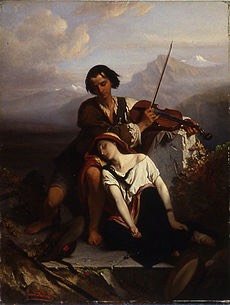 Music therapy is the use of musical interventions to accomplish individual goals within a therapeutic relationship by a music therapy professional.  Music therapy is an allied health profession and one of the expressive therapies, consisting of a process in which a music therapist uses music and all of its facets - physical, emotional, mental, social, aesthetic, and spiritual - to help clients improve their health. 
Music therapists primarily help clients improve their health in several domains such as cognitive functioning, motor skills, emotional development, social skills, and quality of life by using music experiences such as free improvisation, singing, and listening to, discussing, and moving to music to achieve treatment goals. It has a wide qualitative and quantitative research literature base and incorporates clinical therapy, psychotherapy, biomusicology, musical acoustics, music theory, psychoacoustics, embodied music cognition, aesthetics of music, sensory integration, and comparative musicology. 
Referrals to music therapy services may be made by health care professionals such as physicians, psychologists, physical therapists, and occupational therapists.  Clients can also choose to pursue music therapy services themselves without a referral.
Music therapists are found in nearly every area of the helping professions. Some commonly found practices include developmental work (communication, motor skills, etc.) with individuals with special needs, songwriting and listening in reminiscence/orientation work with the elderly, processing and relaxation work, and rhythmic entrainment for physical rehabilitation in stroke victims. Music therapy is also used in some medical hospitals, cancer centers, schools, alcohol and drug recovery programs, psychiatric hospitals, and correctional facilities.
Tenor Analogue Amplifiers & Music Therapy
It is our opinion that Tenor amplifiers, with Zero Perceived Distortion technology, provide the world's best ear-brain interface to experience a music therapy program to its fullest.
"As clinicians, we know that there is no more important thing to one's psyche than finding a medium that will soothe that psyche following the hard days work. It is most important to keep that balance in one's life so that we can live healthy lives both physically and mentally."
johann pinto, clinical audiologist, 2012
The esteemed European reviewer, Wojciech Pacuła, has this to say about the Tenor Line 1/Power 1 as the ultimate Headphone amplifier: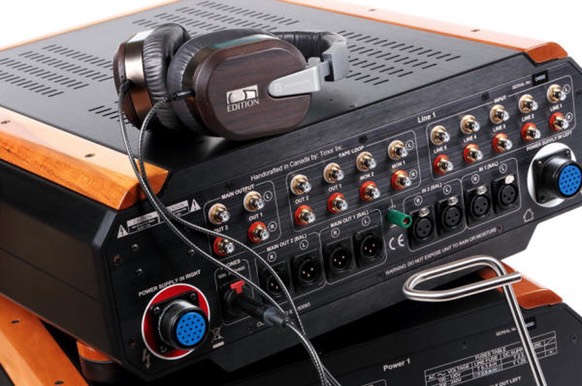 "Listening to the Tenor working as a headphone amplifier it is hard not to get the impression that someone did a great job on it and that it is not just an additional feature but its integral component.  It was not difficult to find out that the Tenor's sonic character is simply amazing on headphones.  A strong bass, emphasized lower midrange and delicate treble, combined with excellent resolution provide lots of fun with selecting the headphones and then listening to music …
… With the Line 1 (/Power 1) we also get a reference headphone amplifier, and we won't need any other …
… The unit (Line 1/Power 1) sums up what it receives from the source rather than analyzes it.  It is a top high-end with a human face, without pretending that "neutrality" is possible in audio.  The message it sends is clear and easy to read:  the world is beautiful!"
wojciech pacula, highfidelity.pl, 2014

The Tenor Line 1/Power 1 with  a digital music source and a set of premium headphones provides all that is necessary to maximize the benefits of your personalized music therapy program!
MSRP $126,500 usd