Renewed Sense ….
MAKE SURE YOU CHOOSE THE "Select Language" DROPDOWN MENU AT THE BOTTOM OF THIS PAGE FOR YOUR LANGUAGE PREFERENCE.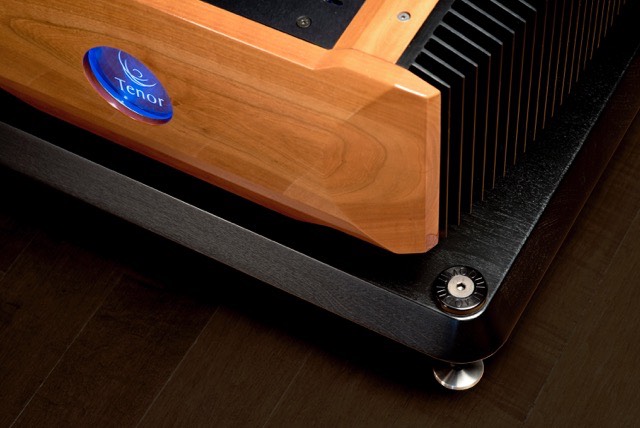 GOOGLE TRANSLATE PROVIDES OVER 100 LANGUAGE TRANSLATIONS OF THIS WEB SITE FOR YOUR READING CONVENIENCE.
A personal note from Tenor President, Jim Fairhead

It is a sombre time globally for all of us and it is important to know that you are not alone!
While the world regains its composure following the most profound economic shutdown in recorded history, we must remain vigilant for our continued health and well being during both this time and during the uncertainty of our eventual economic recovery.  
I have spent several months thinking earnestly of the importance of friends and family and listening to music as much as possible to fill the normal distracted pauses in our new day-to-day lives.  Without normal diversions, we are forced to dive deep into what little is left.  Personally, I discovered a sense of calm and priority which has helped shape each day of this respite.  This gift of time helped me achieve a level of purpose that could not have been accomplished on my own.  Call it making the best out of a bad situation would be an understatement!  I have taken everything I know and overlaid it with a renewed sense of purpose and position.
I am so fortunate to be a part of Tenor Audio.  My Chief Engineer's life work has bestowed us a musical instrument so perfect in every way that it simply brings recorded music to life.  I remind myself of a show attendee at the 2019 Montreal AudioFest who thanked me for the Tenor amplifier presentation.  I asked him why he thanked me and what was it that he felt thankful for.  His response was:  "it sounded like …. (struggling for the right english word) …. life … it sounded like life!  Wow!  So simple yet so powerful!  Since that time I think about life, musical life, a lot!  I realize how important Tenor's life work is to those who appreciate recorded music.
Music for many audiophiles and music lovers is in no small part a musical journey.  I will borrow a saying from Harley Davidson's " Ride to Live & Live to Ride", where Tenor's superior musical qualities can be portrayed as " Listen to Live & Live to Listen"!  When the time is right for you, I would like you to consider what we at Tenor can do for you by simply emailing me a note at jfairhead@tenoraudio.com.  We can dialogue about your journey and how Tenor can make your existing equipment sound its very best!
best regards
jim fairhead P.Eng
ps …. Tenor is celebrating its 20th year of Michel Vanden Broeck designs with something very special.  Please check back with us in the not to distant future!